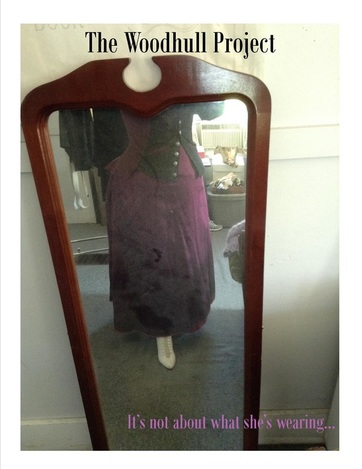 The Woodhull Project
In 1872 Victoria Woodhull ran for president of the United States. 2016 and a woman may finally be running again. Woodhull, a clairvoyant as well as women's rights activist, visits us today to share what it was like for her to be in the political spotlight. After keeping silent for so long, will she find her voice again?
​A solo piece
Written and performed by Emma Palzere-Rae
Produced by Be Well Productions
​About the ArtistEmma Palzere-Rae
(actress, playwright, producer)
has appeared in regional, stock and off-Broadway theater, as well as in film, television and radio. She first became interested in Victoria Woodhull when she was researching Harriet Beecher Stowe for her play "Aunt Hattie's House", which she has toured since 2000. She founded Be Well Productions in 1989, touring several critically acclaimed one-woman plays on characters as diverse as Emily Dickinson and Gilda Radner. In 1990, she banded together with other female solo artists to create New York City's
Womenkind Festival
. A graduate of Emerson College, Ms, Palzere-Rae is an active member of Actor's Equity, SAG-AFTRA and the Dramatists Guild. Currently, Ms. Palzere-Rae serves as the Director of Development and Communications for Safe Futures in New London, CT, is the former Executive Director of the Chorus of Westerly, and former Artistic Director for New York City's touring company Plays
for
Living.
---